Safety & OHS Compliance Consulting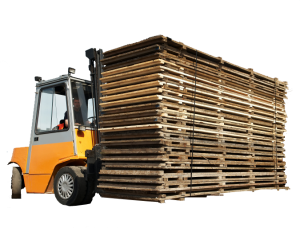 At ISO Compliance International we are committed to caring for and protecting our people and believe that any workplace injury or incident is preventable. Today, Managers and directors of small to large corporations are being warned to ensure occupational health and safety systems are in place, following a significant increase in prosecutions against individuals. With more cases getting heard each year, and tougher penalties being applied to managers and directors of organisations that fail to meet their OH&S requirements. Fro example is QLD the maximum penalty is $3,000,000 for a company plus $600,000 for an individual, and/or a possible five years' imprisonment.
Businesses who work interstate should also ensure that their OH&S systems compile with all the states they operate in, as their are many variations.
Don't get fined get prepared
As ISO Compliance Specialists we can help safe guard against this but undertaking an OH&S audit, making recommendations for compliance and delivering OH&S training, this includes ISO9001.
We work hard to identify and control site hazards, protecting our people from exposure to occupational health and safety risks, and we support their health and wellbeing both in the workplace and at home.
Throughout our business we have various systems and processes in place that assist us in meeting and maintaining OHS compliance levels. We aim to challenge industry norms and further our people as we strive for continuous improvement.
We have implemented tools and educational programs to engage, develop and support our people at all levels.
At ISO Compliance International we support our commitment to occupational health and safety by proactively communicating with our people and implementing programs that address specific hazards faced in our various operational environments. We want to keep health and safety at the front of our employees' minds – both at work and in the home environment.
We also offer OH&S training, visit our training page for further information.
Why do you need a OH&S Audit
Occupational Health and Safety audits allow you to measure  if your workplace activities are meeting the standard requirements, to improve current strategies and and to identify areas for improvement. A safe workplace no only reduces injuries, but also improves staf morale, reduces impact of business generated from workplace injuries and gives your business great credibility with potential new clients and new staff.
A OH&S audit is not a workplace inspection. An inspection of the workplace may be undertaken as part of the process, but an audit encompasses a broader scope than just identifying hazards and risks. A system audit identifies strengths and areas for improvement to the occupational health and safety management system (OHSMS). It involves examining the organisation's OHS policy, plan and programs and determining how well they have been implemented. During the audit, documents, records and work practices are reviewed. System strengths and areas for improvement are then identified.
Purpose of a OH&S audit
OHS management system audits are conducted for different purposes. The primary reasons for an audit are:
to meet national or international standard requirements;
to review legislative requirements; and
to facilitate continual improvement in the OHSMS.
Auditing is an approach to check and review OHS management strategies. Even if your organisation does not have a formal OHSMS in place, an OHS audit can be a useful starting point to identify your organisation's current position against elements of an OHSMS (set by specific standards/guidelines) and legislative requirements. Identifying gaps between the existing strategies in place and standard and legal requirements allows an organisation to establish a baseline for improvements required.
For organisations that do have an OHSMS in place, periodic system audits are essential to determine whether OHS management strategies have been implemented effectively. It is a mechanism through which the OHSMS can be systematically evaluated and continually improved. As part of the systematic approach, an OHS audit program should be implemented and include:
activities and procedures for areas to be audited
the frequency of audits
personnel responsible for coordinating and conducting the audits
auditor competencies; and
how audit findings will be communicated.
What does an safety audit involve?
Audits can be carried out internally, externally or both. They can be conducted by internal personnel or externally by a service provider selected by the organisation, such as ISO Compliance International. Either way, it is important that the audit is performed by a competent person, independent of the activities being audited, and that a recognised methodology is used.
An audit can be conducted to gain endorsement of the organisation's OHSMS. Certification of an OHSMS can be achieved if an accredited certification body has audited your system and confers that the OHSMS meets the requirements of the standard used to audit the system. Government agencies and organisations like Standards Australia produce certification standards that are based on the OHSMS model and contain criteria that can be used as a reference point for both external and internal audits.
Under OHS legislation, the status of an OHSMS, whether it is certified by an accredited body or not, can assist an organisation to meet its duty of care. It's important to note that although an OHSMS will assist an organisation to meet its legal OHS obligations, it is not a substitute for the law.
What is the safety audit process?
Whether an audit is conducted by internal personnel or by an external service provider, there are a number of steps in the audit process to consider for the audit to be successful.
These include:
1. Establish the type of audit to be conducted.
There are different types of audits related to occupational health and safety including:
desktop audits (documentation review);
gap analysis
compliance audits
systems audit
process audit
OHSMS certification; and
workers compensation premium discount scheme.
The type of audit you choose will be based on your organisation's desired outcomes.
2. Determine the audit standard or benchmark criteria that will be used.
3. Develop or use a checklist based on the audit standard.
4. Prepare the organisation for the audit.
This may include establishing an audit schedule that identifies:
who will conduct the audit (consider qualifications, experience of personnel)
the area or location to be audited
the objectives of the audit
workplace activities or procedures to be audited
safety considerations for the auditor (eg. personal protective equipment required)
personnel required for the audit (eg. Department Managers/Supervisors; OHS Representatives; OHS specialists)
audit itinerary
supply of audit protocols to the organisation prior to commencement of the audit being conducted; and
facilities required (workroom; documentation; photocopying/printing).
5. Conduct the audit.
This will involve:
reviewing documentation;
interviewing personnel;
observation of work activities and comparing this with the documented system; and
assessment of organisational resources.
At ISO Compliance International we will look at the following areas:
Your OH&S management tools
Organisational polices
Risk checklists
Hazard identification and risk assessment
OH&S consultation and communications
Recording and reporting of incidents and injuries
Training and inductions
Employment and recruitment
Contractors and labour hire
Hazardous chemicals
Plant, machinery, equipment and vehicles
Work permits and risk assessments
Miscellaneous registrations and forms
Building fire and emergency
Safety management plans
Statebased legislations
6. Upon completion, conduct an audit debrief; conducted by the OHS auditor.
7. Prepare the audit report.
An audit report should contain:
the audit objectives;
scope and methodology;
assessment dates and location;
names of auditors; and
audit findings and conclusions.
8. Ensure audit report findings are communicated by management to employees

9. Develop an audit action plan based on the audit recommendations, in consultation with staff of the organisation.